Designing a new, lightweight 3D display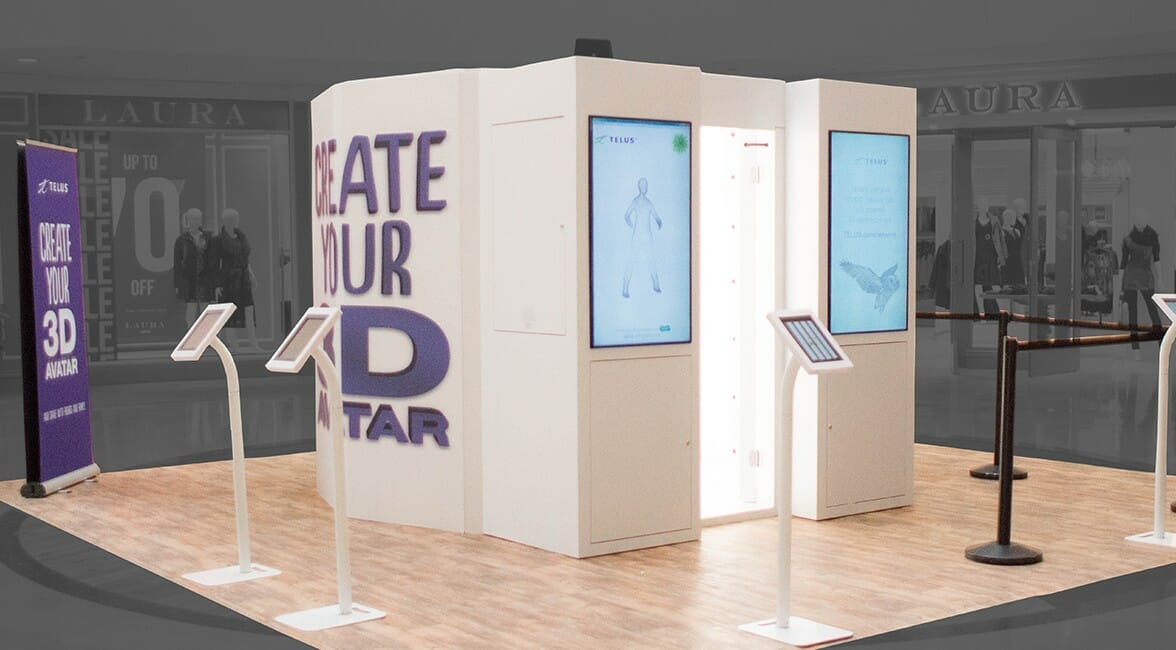 ---
The Challenge
TELUS Communications asked DNS to come up with a 3D avatar. Their request was specific: Make the avatar lightweight and durable, and ensure the booth itself is rigid enough to keep the camera properly aligned even after ongoing daily use. TELUS also tasked us with finding innovative ways to streamline the time it took to assemble, set up electronics, and tear down the display once the campaign was over.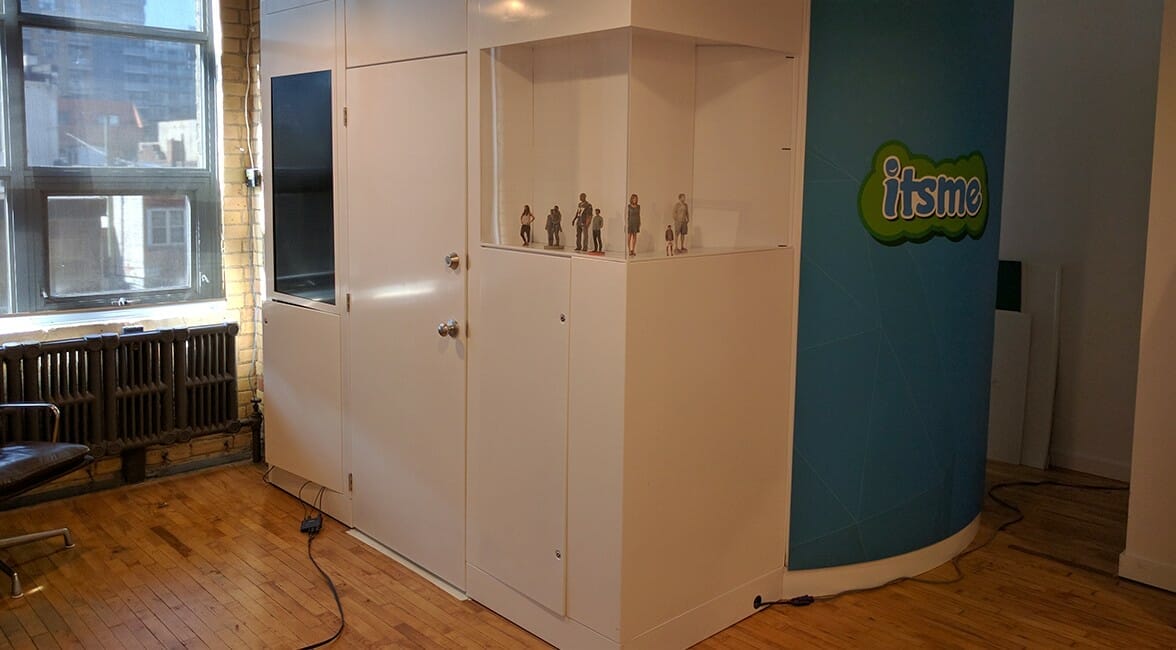 ---
The Solution
Our design and tech teams at DNS were up for this unique challenge. After assessing our client's needs and exploring the options available to us, we were able to design and build a robust 3D display that used lightweight material, an innovative fastening system, and advanced industry manufacturing practices. Using a heat-bending technique, we were able to produce 10 columns with 7 specific camera angles that perfectly replicated the process our client was looking for.
What's more, our team designed a simplified, systematic camera-column mounting system that allowed the client to pre-wire, pre-attach, and transport each column fully configured—all while ensuring it was protected from any potential damage. This helped us achieve a streamlined assembly/configuration/dismantling process that cut total time down by an incredible 45%.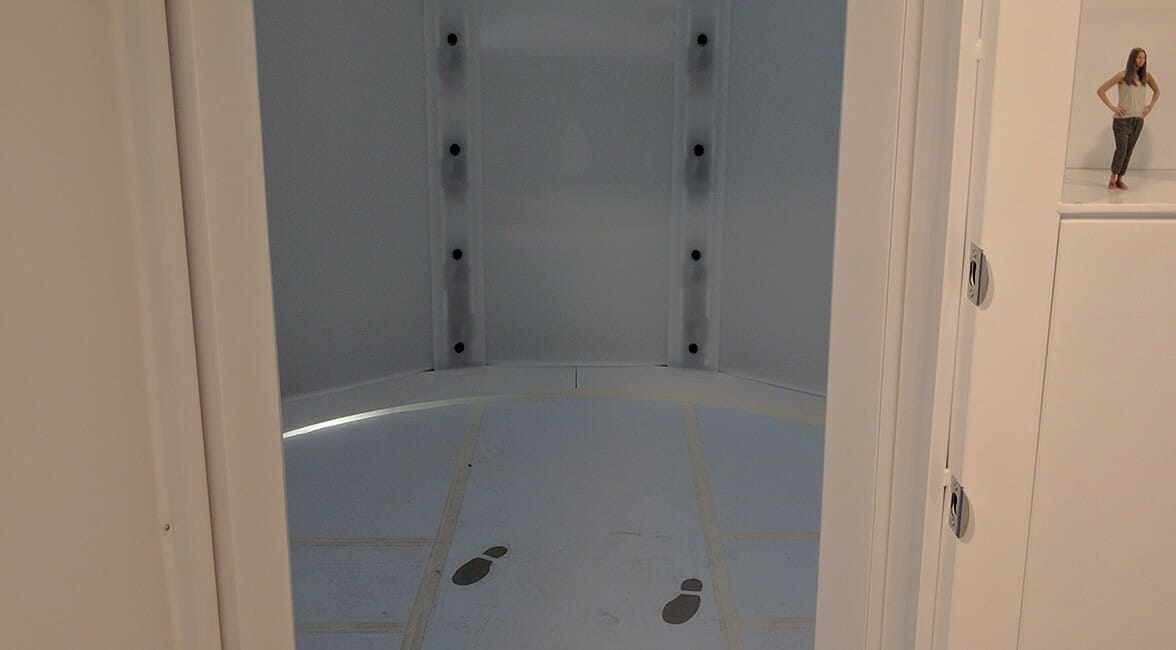 ---
The Partnership
Working in partnership with TELUS and having the go-ahead to prioritize innovation resulted in a 3D display system that was easily replicable from location to location—and garnered lots of attention and use at every event. Investing in getting to know our client and their needs was the foundation for a successful project that created the desired buzz and impact.