Setting a brand apart on the store floor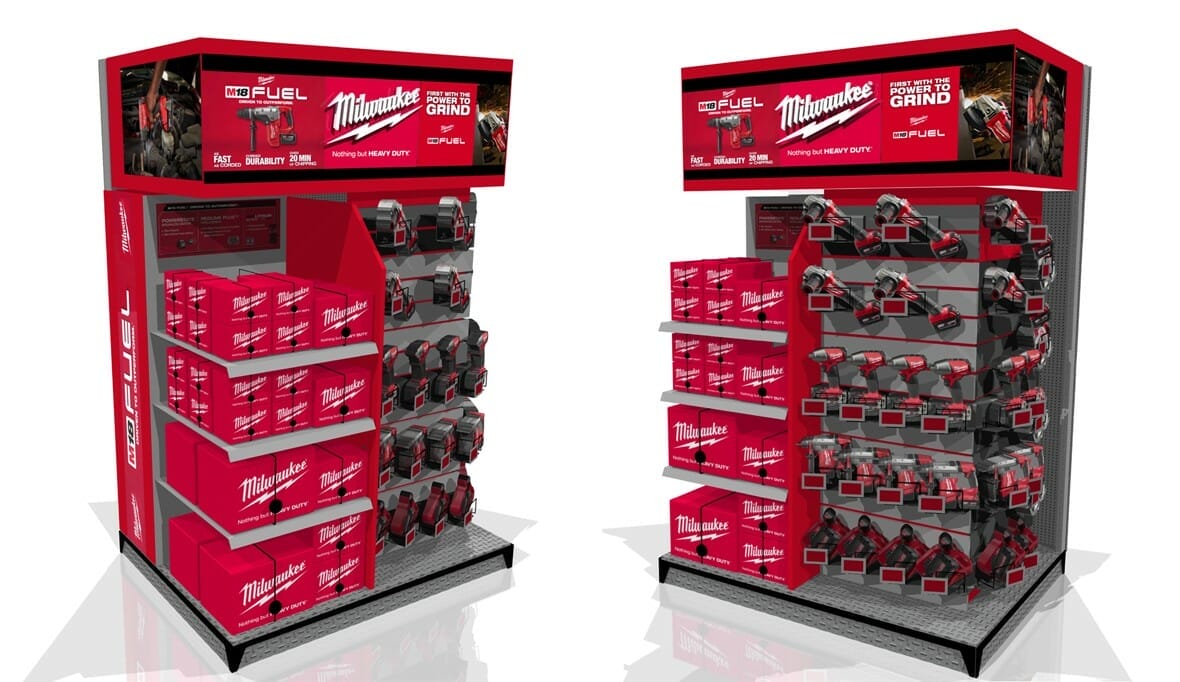 ---
The Challenge
The Home Depot wanted to provide their vendor Milwaukee Tools with an eye-catching display in a key section of their busy floor space. DNS was asked to come up with ways to ensure the vendor brand was front and centre in order to solicit interest and increase sales. The brand also had to fit seamlessly into The Home Depot's department space.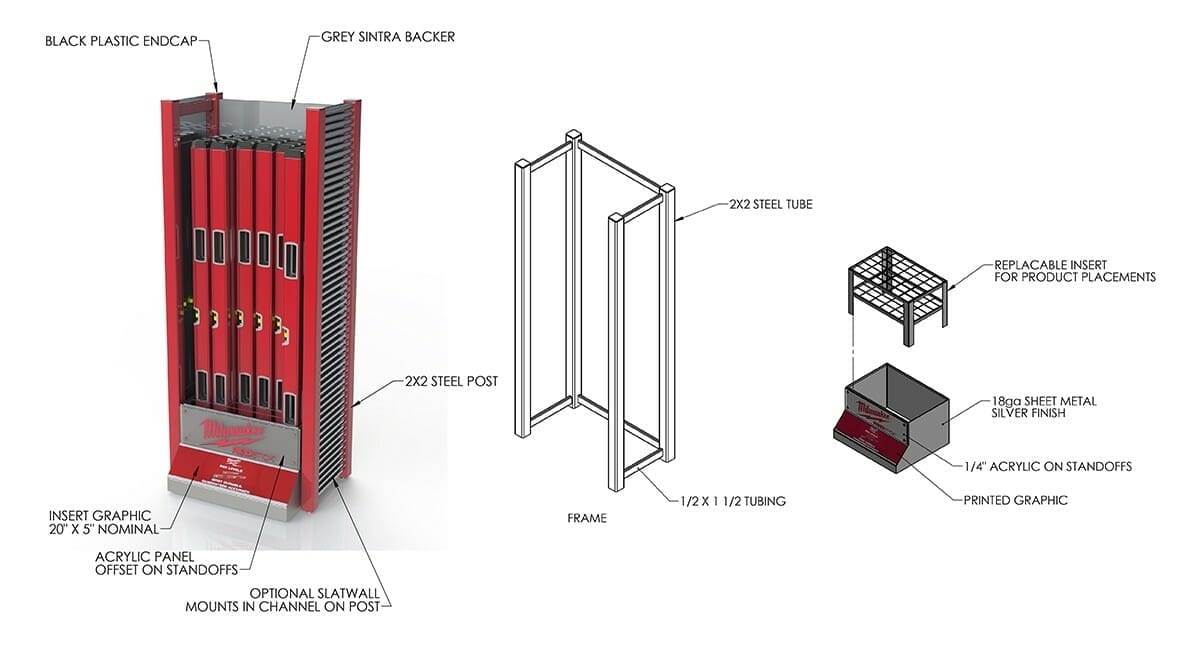 ---
The Solution
After assessing the specific requirements for both clients, DNS was able to design and produce an innovative solution that combined in-line and floor end-cap branded displays for Milwaukee Tools inventory of products—drawing customer attention and driving brand sales within the store's competitive hardware department.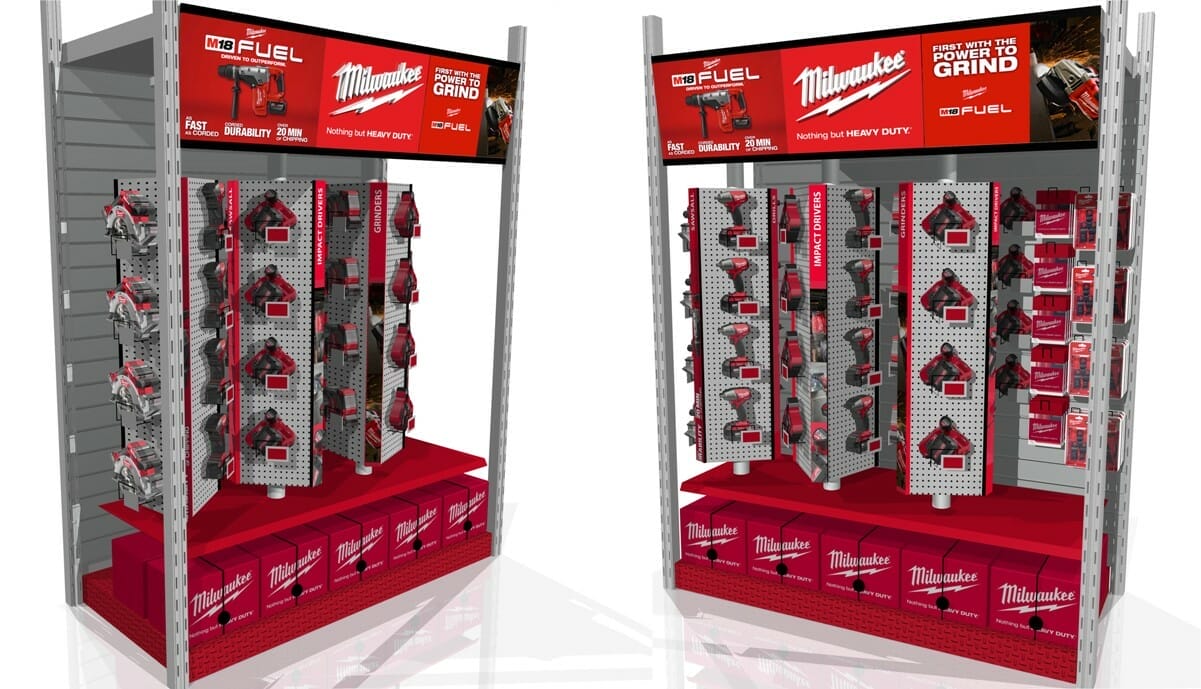 ---
The Partnership
Our clients' strong and collaborative partnership enabled DNS to step in and work to provide a viable solution that met each brand's specific needs. The result is a branded display section that reflected The Home Depot's look and feel while also highlighting the products offered by one of their key brands.