Redesigning a challenging space for a new restaurant & lounge
---
The Challenge
Hogtown Smoke wanted to open a 105-seat restaurant and 90-seat lounge in a local heritage building that had been used as a nightclub. This meant not only ensuring all restaurant and lounge needs were met within the unique structure, but also following all municipal guidelines and regulations for upgrading a heritage site.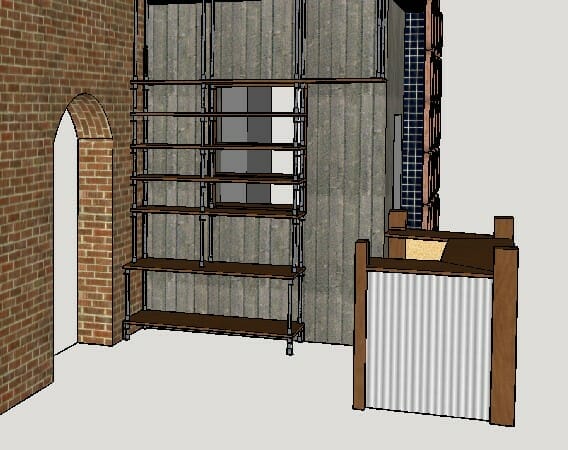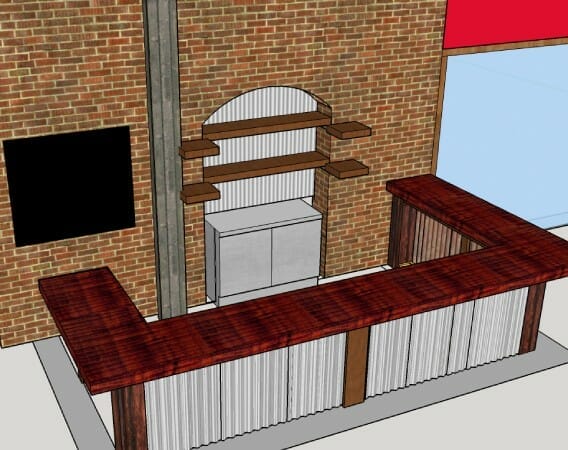 ---
The Solution
DNS set to work acquiring the many components needed to construct and redesign an interior space that retained the building's history while also reflecting the brand's unique look. Some of the items we were able to source and put to use included 12' beams equipped with lights that had been salvaged from a wreck sunk in the St. Lawrence River for over 90 years. We also sources or designed and built all bars, tables, shelving, desks, and a wall of beer barrels that was stacked from the floor to the top of the lounge's 14' ceiling. DNS was also assigned with the structural work that allowed a red Ferrari smoker to be installed front and centre in the restaurant.
---
The Partnership
The design team at DNS was onboard from the get-go, eager to use their skills and connections to find truly unique ways to bring this space to life. This meant being engaged and proactive as committed partners from our first meeting with the client until the grand opening. This project brought its own set of unique challenges, and it's thanks to the strength of our partnership that we were able to work as a well-oiled team to meet each challenge head on to keep the project moving on time and on budget.