Redesigning how donations are collected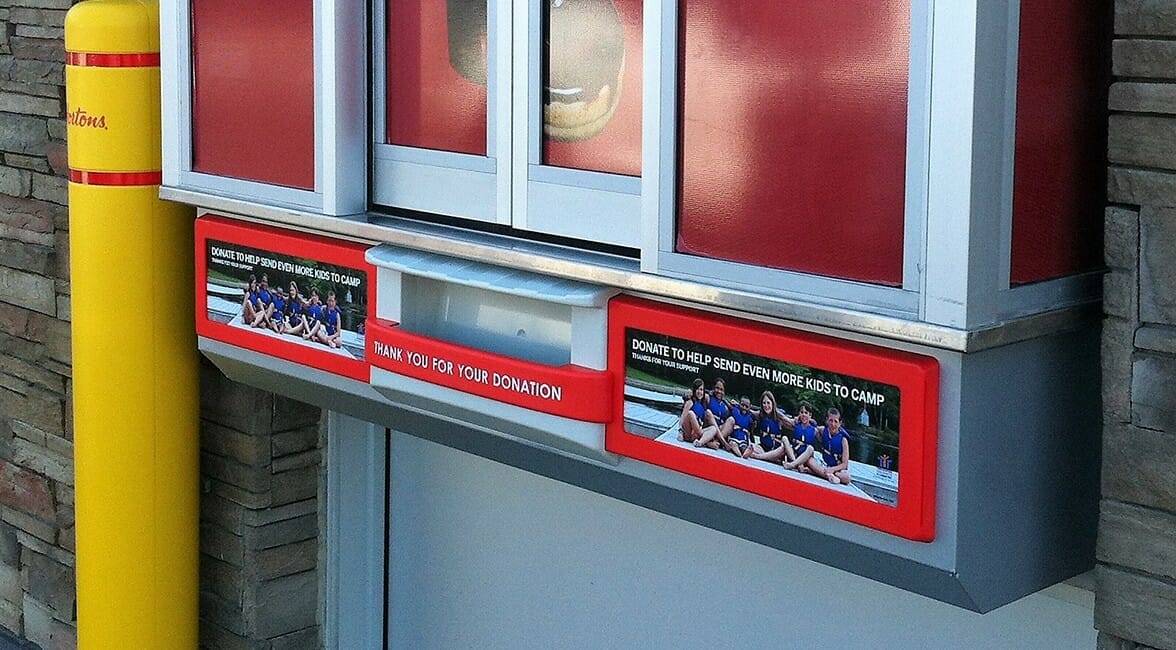 ---
The Challenge
The Tim Hortons Children's Foundation was looking for solutions to keep their store donation boxes safe and secure. Their list of requirements included ensuring employees collecting donations were kept safe, curbing the theft of donations, and ensuring boxes were protected from damage by passing cars.
---
The Solution
We started by looking at the donation system as a whole. First, we redesigned the donation boxes so that all money collected from the outside drive-thru slot was passed securely into the store—eliminating any threat of theft, damage, or loss. Employees could safely collect donations for the day from inside the store. We then looked for missed opportunities for signage in order to call attention to the donation boxes and motivate people to give.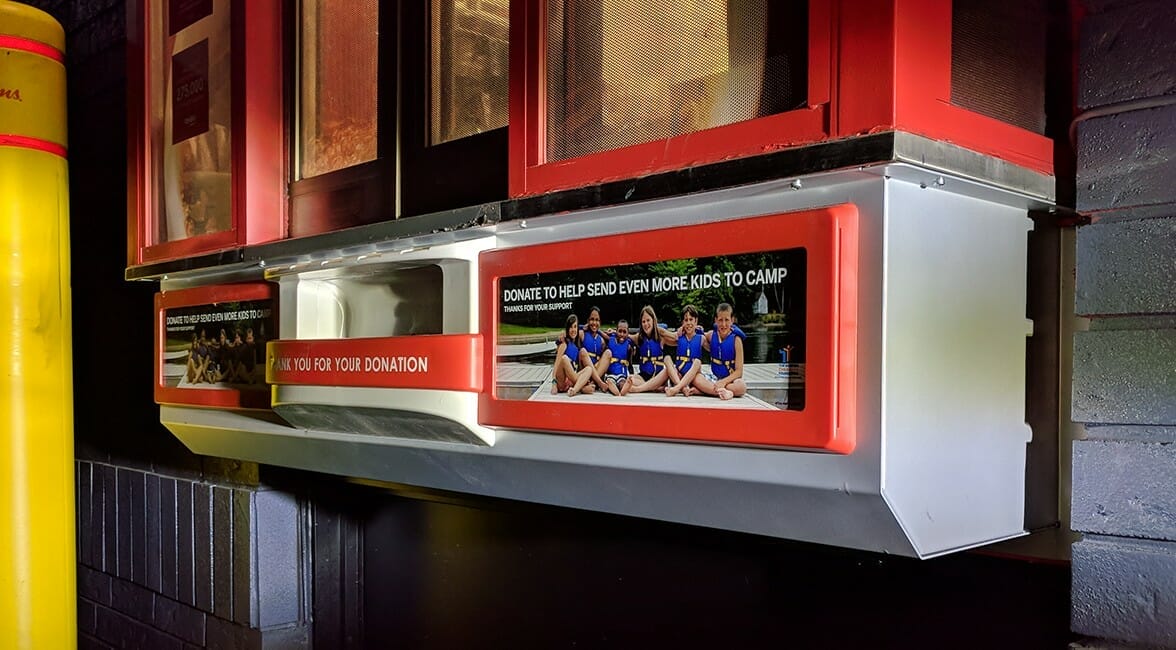 ---
The Partnership
Not only did this partnership work to achieve the Foundation's goal, our collaboration completely exceeded expectations and raised more funds for a very worthy cause. Tim Hortons Children's Foundation rolled the design out across Canada, and the design became an industry standard used by other brands to collect donations.