Creating a warm and welcoming environment to showcase products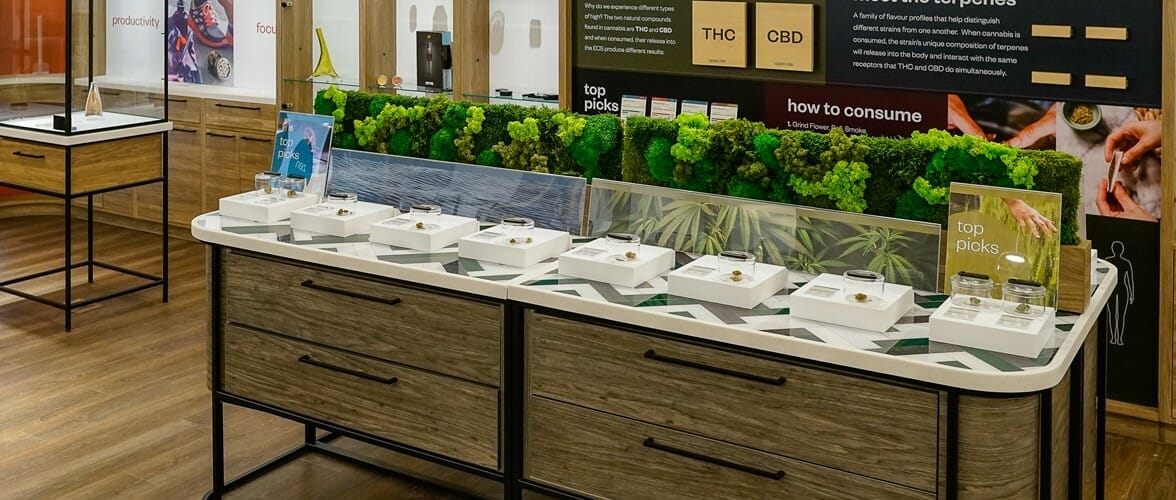 ---
The Challenge
Mihi Cannabis wanted to design a proprietary display system for their cannabis store, creating a space that was welcoming and professional and invited customers to come in and feel at ease. Mihi Cannabis had already engaged the services of local design house Space Craft to come up with the specific look and feel they were going for. Our mandate at DNS was to translate the design ideas into quality displays using proven materials, all while respecting budgets and timelines.
---
The Solution
The teams from Mihi Cannabis, Space Craft, and DNS sat down to work out how best to bring the design ideas to life across the store through their cannabis display systems. By carefully reviewing all material options and finding ways to streamline production, we were able to create solutions that fully captured the design—including clear and innovative cannabis displays, curated zones based on product outcome, and store fixtures to showcase cannabis accessories. Working together, we were able to stay on time and on budget.
---
The Partnership
This project was a success in large part thanks to our dedication to working in close partnership with design houses, general contractors, project management firms, and more. Our ability to remain flexible and bring all players together towards a common goal is key when it comes to delivering results that surpass expectations and create a lasting impact.
Thanks to this success, Mihi Cannabis asked all players to collaborate once again on the opening of their Hamilton location.